A traditional Prayer Book service of Holy Communion. After the service we gather in the hall for coffee and morning tea.
A service for all ages. During this service we have a kids program for children aged 0-12. The service is followed by morning tea.
A contemporary service for all ages, particularly for young adults and teenagers. After the service dinner is served which is free for all our guests.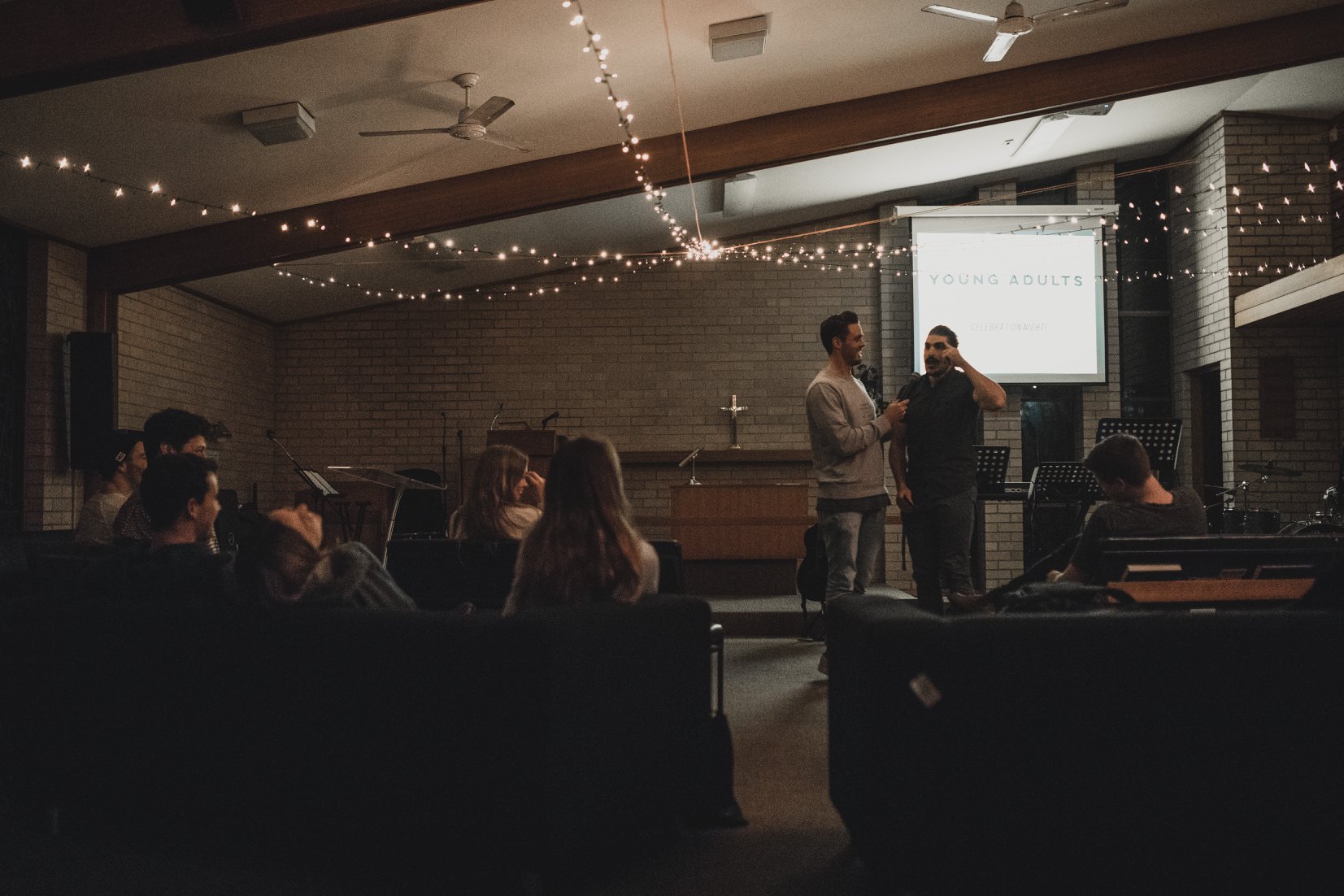 Kids
Play Group is for parents and carers of little ones to play, laugh, read and sing in good company with new friends. On every Wednesday of the school term from 9:30-11am. During the renovation Play Group is being held at Seaforth Anglican Church.
Kids Church happens every week during our 10am service and is for 0-12 years old. The Bible and our relationship with God is at the center of all we do whether it be playing games, singing, creating, acting or digging into the scriptures.
Every week our church sends 12 trained scripture teachers to venture into two of our local primary schools to teach 20 classes of scripture and bring the word of God alive in the classroom. We teach from the approved materials from CEP. For more information on the lessons we teach please visit www.whysre.com.au
Preschool Fun Days are days filled with music, stories, craft, free play and morning tea for children 2-5years and their carers. Run on Wednesdays in the school holidays from 9:30am - 12noon at St James Preschool, 1 Bareena Drive, Balgowlah Heights. For more information or to register contact Camille
Youth
All Saints Youth is a place for young people to experience Christian community, and hear about how Jesus can impact them for eternity. Youth meets every Friday of the school term from 7-9pm its for anyone who is in years 6-12. Supper is provided. $4 at the door.
Discipleship Teams (DTeams) are for young people who want to go deeper in their faith and knowledge and Jesus and do Life with other likeminded young people. They meet every Tuesday of the school term from 4-5:30pm.
Child safety and protection. We are committed to the ensuring that your child can learn and have fun in a safe environment. For more information on the guidelines and standards we hold to, please click here.
Young Adults
Our Young Adult community comes together on a weekly basis, both in growth groups that meet in various people's homes and at Church at our evening service. We run a number of events throughout the year that seek to build our community and provide a space for them to invite friends along.
Growth Groups
Growth Groups are weekly small groups that meet in people's homes and other venues. These groups provide an opportunity to share life with other people. Growth Groups are the engine room of our church as we work to grow disciples of Jesus Christ for life. Growth Groups engage the whole of life; not just fellowship or bible study but also a place of worship and prayer, an opportunity for Christian service and a practical outreach to others with the good news of Jesus Christ.
Every member of our Church is encouraged to join a group. We run day and night time groups, women's groups, mixed groups and groups for young adults.